1.2: Son lea dievdu
Mun lean nisu ja don leat dievdu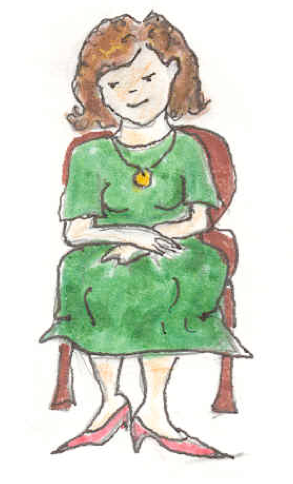 Lean nisu
Lean 34 jahkásaš jurista.
Lean sápmelaš.
Human sáme-, dáro- ja eŋgelasgiela ja veahá suomagiela nai.
Orun Romssas.
Lean náitalan.
 
Don leat dievdu.
Don leat 28 jahkásaš ekonoma.
Humat dáro-, eŋgelas- ja duiskkagiela.
Leat oahppame sámegiela.
Orut Sáččás.
Leat earránan. 
 
Son lea dievdu.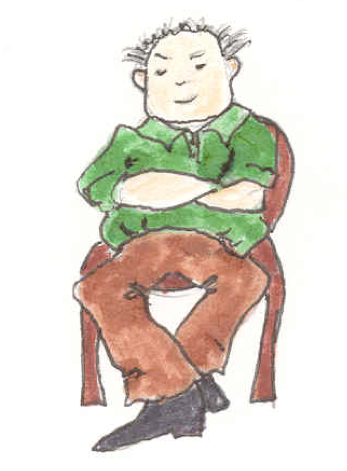 Son lea 66 jahkásaš ja lea ealáhagas.
Son lea sápmelaš.
Son hupmá sáme- ja dárogiela.
Son orru Sálliris.
Sus lea ovttasorru.

Loga jitnosit,  ja jorgal (Les høyt, og oversett).
Verbet 'leat'
Samiske verb bøyes både i person og tall. Dette betyr at verb får ulike endelser utifra hvem/hva som utfører handlingen, hvem/hva noen er og utifra hvor mange de er. Vi skal her se på bøyningen av verbet leat (å være) sammen med pronomenet i grunnform (nominativ). Det er lurt også å lytte og trene muntlig på bøyninger.

Lytt og gjenta:  leat – jietnafiila
mun lean

    jeg er                

Mun lean ilus.

             (glad)

don leat

   du er                    

Don leat čeahppi.

       (flink)

son lea  

han/hun er           

Son lea čáppat.

           (pen)

dat lea

   den er
moai letne  vi to er             

Moai letne viššalat.

    (flittige)


doai leahppi

  dere to er     

Doai leahppi láikkit.

  (late)

soai leaba

  de to er             

Soai leaba váiban.

      (trøtte)

mii leat

  vi er                       

Mii leat ruovttus.

       (hjemme)

dii lehpet 

  dere er             

Dii lehpet barggus.

     (på jobb)

sii leat

  de er                       

Sii leat luomus.

           (på ferie)
Vi skiller ikke på kjønn på samisk i pronomener – son kan bety både han og hun.
Verbenes bøyes i person og tall, og når det er utvetydig hvem som er subjekt, er det ikke nødvendig å ta med pronomenet hvis man ikke vil understreke det. F.eks. i setningen Boađán ihttin går det klart fram hvem som kommer, uten at pronomenet er med.

Hárjehus pronSg